Melnitsa (the Russian word for windmill - Мельница) - is a Russian folk rock band from Moscow. Founded in 1999 by lead singer and primary songwriter Natalia O'Shea the band is famous for its powerful singer songwriter songs featuring a very rich instrumentation and intensive hook lines.
Natalia being an academic and a specialist in medieval European languages and cultures by day creates complex fantasy-laden Russian lyrics and also masters harp.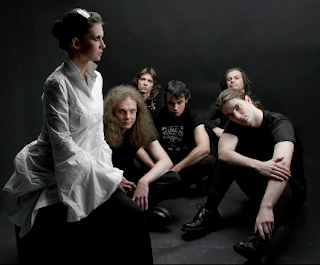 Within Russia the bands seems to hold a pretty big fan base but there seems to be a fair amount of fans  abroad as well. This compilation is a modified version of the official "The best" album released in 2008 as selected by me. With the last two albums the band took a different route stylistically by heading more into a rock direction and thus "The best" does not feature any songs from this period. On her solo project Natalia still performs folk rock under the moniker "Хелависа" (Helavisa) and the 2009 release "Леопард в городе" (Leopard in the city) is an equally outstanding record as well.


Preview
|
Buy! (iTunes back catalog)
|
Web
|
Facebook
|
discogs (original)